Learn about the EU and the NLF

This short course will introduce manufacturers to important concepts and requirements that must be understood in order to successfully manufacture products for and sell products into European Union markets.
We will provide an overview of the European Union and how it differs from other markets around the world, how those differences impact regulations and the regulatory approach, and how they should be interpreted and understood in the context of the EU market. The New Legislative Framework is also introduced. This regulatory framework is a systematic approach to ensuring the safety of products that are placed on the market in the EU. Important concepts such as essential requirements, harmonised standards, technical documentation and the EU Declaration of Conformity are covered.

The course will cover:
Directive vs Regulation vs Decision;
the "new legislative framework" (NFL);
harmonised standards; and
technical documentation;

Who should book a place?
This course was designed for manufacturers, producers and authorised representatives operating with the EU in mind. Others industry professionals will also find it useful to learn about how EU regulations may affect them within the supply chain.

Why should you book a place on this course?
To learn about which different legislation and directives are applicable to your company.
To understand how the EU is different from other markets across the world
To appreciate how broad a spectrum of industries the NLF covers and how it affects you and your company.
To learn from experts in their fields.
To get an introduction in the key areas of legislation.

The authors
This course has been written by Mike Kirschner from Design Chain Associates (DCA). DCA provides management and technical consulting services to manufacturers of discrete goods ("articles"), their suppliers (including software, hardware, material and chemical suppliers) and their customers, in the areas of environmental compliance and performance, product sustainability, social compliance and supply chain management.
Typical services include education and training, business process evaluation and advice, software database requirements definition and selection, regulatory baselining and ongoing monitoring, data collection/management/reporting, and ad hoc consulting on regulatory and customer requirements.
Key benefits of taking this eLearning course
Informative, convenient & easy to use
Valuable training written by Mike Kirschner of Design Chain Associates.
The course is easy to "pick up where you left off" – enabling you to study at your own pace.
Runs on PC, Mac, tablet and smartphone – allowing you to study at work, from home or on the go, fitting your training conveniently around your busy schedule.
No travel required – making it a time-efficient training resource that keeps you and your team's travel commitments and expenses down.
Appeals to a wide range of learning styles
Designed for multiple learning styles – our courses include image, text, interactive elements, video and audio to ensure all learning styles are catered for.
An extensive glossary of terms – helping you decipher key terminology.
Course Note Handouts – to supplement the content, and to help you revise the material on and offline.
Measurable outcomes
Self-assessment quiz questions – helping you measure whether you've met the learning objectives for each section of the course, giving instant feedback on your progress.
Affordable learning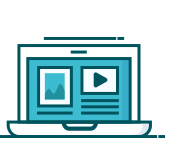 Low per-trainee prices and attractive group rates – ensuring you maximise returns on your training budget.
Single place cost:  £165 - Chemical Watch members receive a 15% discount
For group rates for multiple trainees, please email us for a quote at: events@chemicalwatch.com or call us on +44 (0)1743 818 292