Back
Speaker profile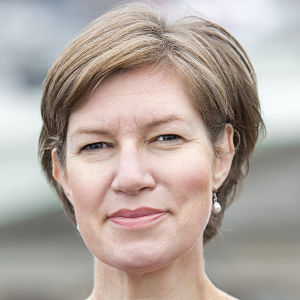 Anne-Sofie Bäckar
Executive Director, ChemSec
Anne-Sofie Bäckar has worked with chemical management for 22 years and for the past 17 years as the Executive Director of ChemSec. She was among the people that originally started ChemSec in 2002 in a small office. Under her tenure as Executive Director, ChemSec has grown into a well-respected player in the chemicals world and developed world-class chemicals management tools such as the SIN List and the Marketplace. 
Anne-Sofie holds a M.Sc. in chemistry from the University of Hamburg, Germany.
Before joining ChemSec, she worked for the consumer organisations in the Nordic countries, where she monitored chemical issues from a consumer perspective. As a scientist, she started her career with biotechnology research on diseases. She has been a member of the Executive Committee of IPEN (2008 -2020), a board member of the Centre for Chemical Substitution (2018-2021) and a Member of the Supervisory Board at the Swedish Chemical Inspectorate (2022-today).