Back
Speaker profile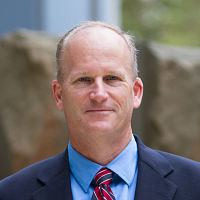 Karl Palmer
Chief, Safer Consumer Products Branch, California Department of Toxic Substances Control
Karl Palmer leads DTSC's Safer Consumer Products Program and is responsible for developing, implementing, and enforcing California's Safer Consumer Products regulations. Karl's team also implements DTSC's other toxics in products laws and supports green chemistry initiatives throughout California.  
Mr. Palmer has a broad range of experience performing site assessments of hazardous waste sites, conducting investigations at state superfund sites, cleaning up former methamphetamine labs and coordinating HAZMAT support at major chemical spills and natural disasters.
 Mr. Palmer holds a B.S. in Resource Sciences from the University of California, Davis.