Back
Speaker profile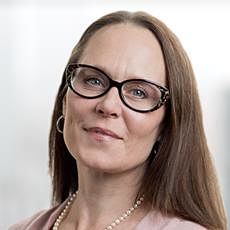 Madeleine Boyer
Principal, Beveridge & Diamond, P.C., US
Maddie Boyer, a principal in Beveridge & Diamond, brings 25 years of experience providing strategic and solutions-oriented counseling and representation on a broad range of US and Latin American environmental, health and safety standards.
Her portfolio includes environmental regulatory counseling, audit oversight and support, supply chain and product stewardship advocacy and compliance, and high-stakes enforcement matters. Her domestic caseload currently includes air and waste matters before the US Department of Justice, the Office of the Attorney General of the State of Texas, the US Environmental Protection Agency (EPA), and the Texas Commission on Environmental Quality (TCEQ).
Her Latin American work involves compliance support and legal project management on a range of regional sustainability issues, including emerging chemicals, circular economy initiatives and climate change.
In 2005, she co-founded B&D's Texas office and served as its first Managing Principal. She is current Chair of the firm's International Environmental Practice Group and Co-Chair of the Air Practice Group. Maddie is also a member of the firm's Pro Bono Committee and maintains a pro bono political asylum and international human rights practice. A native of Austin, Maddie supports local non-profit organizations dedicated to human welfare and the arts.