Back
Speaker profile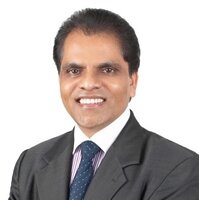 Venkatesha Murthy
Founder and Managing Director, Vans Chemistry
Mr Venkatehsa Murthy, renowned as Venky, is the CEO of the VANS Group of Companies, headquartered in Singapore. With a passion and vision of India, he has set up a subsidiary in Bangalore - India's 1st integrated e-Waste recycling company with a PAN India presence.
Venky is widely recognized across the globe for his path-breaking and visionary contributions in e-Waste Management using modern and state-of-the-art technologies and approaches. He plays a pioneering role as a socialenvironmentalist and corporate leader by uplifting the life-threatened conditions of informal players into a sound formal system.
Intense passion and forethought for our PLANET, Venky - a visionary leader dedicated over 25 years of his experience in the area of WEEE Management, Environment, Human values, and Strong ethical practices. He has ramified the transferring of knowledge, customized technologies, processes, training, and established businesses on international arena.