Back
Speaker profile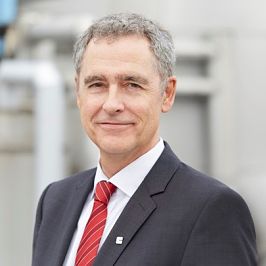 Adrian Beard
Head of Market Segments, Flame Retardants, Clariant GmbH
Adrian Beard works for Clariant Corporation, Hurth near Cologne in Germany, as Head of Market Segments for the Flame Retardants Business Line of the Business Unit Additives. He is also a senior expert in fire safety and environmental properties of phosphorus-based flame retardants.
Since 2009, he is vice-chairman of the association for non-halogenated phosphorus, inorganic and nitrogen flame retardants (pinfa). From 2006 to 2008 he was president of the European Flame Retardants Association (EFRA), another sector group of the European Chemical Industry Council (Cefic), Brussels. In addition, he lectured courses on fire safety at the University of Wuppertal, Germany.
From 1991 to 1999, before joining Clariant, he was head of the environmental analytical laboratory at the Fraunhofer-Institute for Environmental, Safety, and Energy Technology in Oberhausen, Germany. There he carried out fire safety research and took part in the investigation of the Dusseldorf Airport fire in 1996. He holds a doctorate in analytical chemistry from the University of Waterloo, Ontario, Canada and a diploma in geo-ecology from the University of Bayreuth, Germany.