Back
Speaker profile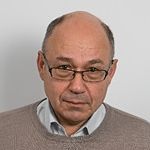 Andrey Kolesnichenko
Senior Consultant, ERM Eurasia
Dr. Kolesnichenko has over 35 years of professional work experience. Andrey has a broad knowledge of Russian and CIS countries Health, Safety, Chemicals management and product stewardship and Environmental regulations and policy issues as well as international practices.

Throughout his career Andrey gained vast industry experience in major international companies, and Russian regulatory authorities. Also Andrey has extensive experience in the industry and was holding the executive positions in industrial companies in Russia. His role included management of HSE compliance and all issues related to occupational health, industrial safety, chemicals management and product stewardship and environmental performance at operational manufacturing plants.

Andrey's key focus is currently on chemicals management issues related to the intensive changes in the legislation in the EAEU and consulting on the entry into force of the Technical Regulation EAEU 041/2017. Key services include compilation of the chemicals inventory dossiers, classification of chemicals, development and adjustment of safety data sheets in compliance with the changing regulations etc.

 
Official Awards
Honorary Worker of Environment Protection. Order of the Minister of Natural Resources of the Russian Federation of 29.05.2019 No. 421-лс.