Back
Speaker profile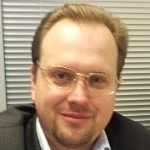 Grigory Konin
Product Stewardship Consultant & Technical Director, ERM Associate Consultant
Dr. Grigory Konin has 30 years' experience in Chemical Industry. He has experienced in product stewardship and application supervision for the number of chemical product lines, such as: catalysts, oil & gas treatment specialties, paints & coatings, water treatment chemicals, etc.
Throughout his career development Dr. Konin has rose through the ranks from the position of Chemical Service Engineer, and he has grown to the Head of CIS Businesses at International Chemical Companies such as Clariant, Nalco and PPG Industries.
Since 2019 Dr. Konin has acted as the ERM' Associate Consultant in Russia. Within 2.5 years he has been deeply involved into the projects related to Technical Regulation EAEU 041/2017, including the chemical substances inventory.
Dr. Konin is Certified by CIS Center of Russia (Russian Product Stewardship Authorities) as the Specialist for Hazards Classification, Labeling and Safety Data Sheets development for Chemical Products according to Russian Standards. He is also Certified for preparation for the TR EAEU 041/2017 coming into force.
Education
Mendeleev University of Chemical Technology of Russia, MSc Chemistry, 1992-1998
The University of Tennessee, Knoxville, Research Assistant, 1996
N.Semenov Federal Research Center for Chemical Physics RAS, PhD Chemistry, 1998-2001