Back
Speaker profile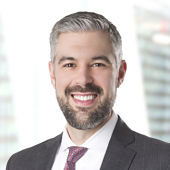 Joe Dages
Attorney, Steptoe & Johnson LLP, US
Joe Dages helps clients successfully navigate the complex US Food and Drug Administration (FDA) regulatory requirements that apply to food, food additives, and food contact materials. He advises companies on all aspects of the premarket review requirements and pathways to market for these materials, as well as post-market compliance, Good Manufacturing Practices (GMPs), labeling, marketing, risk, and litigation avoidance issues. In addition, he provides advice to clients seeking to establish the compliance of their products in other jurisdictions, including Canada, the European Union, and South America.
Joe's practice is increasingly focused on the regulation of biopolymers and other sustainable packaging materials used in contact with food. He also helps companies that manufacture materials used in the production of animal food and feed in bringing their products to market.
Prior to and during law school, Joe worked in government relations and international affairs for a leading trade association representing the food, beverage, and consumer product industry. He leverages this background to assist trade association clients address challenging policy and legal issues. He has authored numerous amicus briefs on behalf of trade association clients.