Back
Speaker profile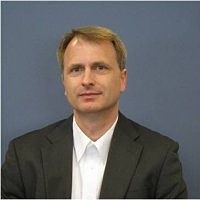 Wolfgang Urhahn
Director, Global Compliance, HAVI, US
Wolfgang Urhahn currently holds the position of Director, Global Compliance in the Supply Chain Standards & Operational Excellence team at tms (HAVI), Chicago (USA). With over 30 years of experience in consumer products, including food packaging, specialty chemicals and pharmaceuticals, he has held roles both in the United States and in Europe.
Prior to HAVI he was REACH Team Leader for ChemADVISOR (UL), where he built and established the REACH Services program and the Global Chemical Regulatory Report program. These programs covered REACH Consulting and Only Representative Services, and included the preparation and submission of registration dossiers, pre-registrations, C&L notification dossiers, alternative chemical name request dossiers, and compliance audits.
He has also held additional product safety, quality, and product development roles with Henkel (Germany), 3M Europe (Germany), Rhone-Poulenc (France), Janssen-Cilag (Belgium) and Nattermann (Germany).
Wolfgang Urhahn is a graduate of the University of Applied Sciences, Aachen (Germany) with a M.Sc/B.Sc. degree in Chemical Engineering (Focus Technical Chemistry/Environmental Sciences). 
In addition, he holds a Master's degree in Product Stewardship from Indiana University Purdue-Indianapolis/Richard Fairbanks School of Public Health (USA).