New core compliance training: Responding to International Cosmetics regulations.
Product compliance is mission critical in today's Global Cosmetics industry.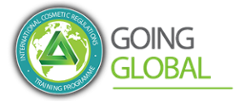 Chemical Watch has partnered with Delphic HSE, to offer a revolutionary international cosmetics training programme - Going Global.
Going Global has been designed to help participants understand key regional cosmetic regulations and the practical process of regulatory compliance. Offering a comprehensive overview of 15 key regulatory regions, product safety and the risks surrounding product claims, Going Global will guide participants through the complexities of these ever critical considerations.
 The programme consists of:
Register for all 3 modules in the Going Global programme for just £5,270, (£4,780 for members). Email orders@chemicalwatch.com for more information.
The current compliance picture:

Across the world, consumer demand for cosmetics is at a record high and shows no signs of abating. Consumers are discerning, making real choices based on standards of ingredients and manufacturing practices. The expansion of ethical supply chains, environmental considerations and the birth of 'clean cosmetics' has disrupted the traditional marketplace.
This training joins the global conversation on international regulation standards. We will assess regulations, use multiple case studies, leverage the opinion of experts and prepare participants to fully understand how to 'go global'.
Module 1 – Regional Cosmetics Regulations
September-October 2022
This course will give participants an in-depth understanding of 15 regional cosmetics regulations. The regions will be studied consecutively to assess the practical application of complying with cross-regional regulations. 
Learning objectives

At the end of this module participants will:
define what "cosmetics" means in each region or key states within the region;
explain the diversification of the meaning of cosmetics in key states in each region;
outline regulatory requirements and features of each region/state; 
summarise the registration process and the documentation required;
identify ingredient vs finished product requirements; 
explain labelling and the mandatory requirements;
compare region by region within the EU; and 
describe the enforcement process.
Regulatory regions and key states
13-15 September 2022
Europe and the Middle East 
Eurasian Economic Union
European Union
Gulf Cooperation Council Countries
Turkey
United Kingdom
20-21 September 2022
Americas
Andean Trade Bloc
Canada
Mercosur Trade Bloc
USA
18-20 October 2022
Asia-Pacific
Asean Trade Bloc
Australia
China
India
Japan
New Zealand
What is included?
All modules will be delivered by experts in the subject matter, providing real world and practical examples
All course attendees can access the course materials, including videos, which will be available to download or view on demand
Interactive online training platform
Participants will be provided with a certificate for successful completion of each module and a separate certificate for completion of the whole programme
Complimentary 'Ask the Expert' consultation after each module
About our training partner - Delphic HSE
Delphic HSE is a leading provider of product safety and regulatory compliance services to the global consumer and industrial chemical markets.
They support companies to ensure their products are safe, compliant and properly registered, including:
toxicological risk assessments of ingredients and formulations;
reviews of product labelling and claims;
guidance to navigate and achieve regulatory compliance in global markets;
product registration to meet national requirements;
regulation monitoring to ensure post-market product compliance;
responsible person (EU) services and other mandated legal representation of products;
training for regulatory compliance and responsibilities of manufacturers; and
Expert Witness and professional consultation.

Delphic HSE has provided its industry-leading services since 2009. From its origins as a UK company, Delphic HSE responded to the growth in global demand for chemical safety of consumer products. We expanded rapidly to our current workforce of more than 50 technical and support experts in our operations centres in the UK, Hong Kong and the Netherlands. With further offices announced for Australia and China, we are proud to be a dominant international partner to some of the world's most respected brands.