Exhibitor Profile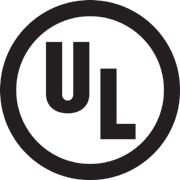 UL
www.ul.com/supply-chain
UL helps customers manage a product through its entire lifecycle throughout complex supply chains.
 For more than 30 years, customers have relied on UL to meet the chemical compliance requirements of government, NGOs, retailers and consumer organisations, while protecting confidential product information. To accomplish this, we constantly monitor and analyse the regulatory landscape to assess and interpret the implications to the supply chain.
UL provides integrated and scalable chemical data management solutions that allow companies to:
Manage ingredient and product data;
Assess and meet the regulatory compliance obligations required for market entry;
Achieve sustainability goals; and
Proactively mitigate risks to ensure business continuity.
With best-in-class software, the most robust regulatory data, and backed by a team of global regulatory experts, customers can proactively manage their supply chain with transparency and confidence by making informed and strategic business decisions.