Back
Speaker profile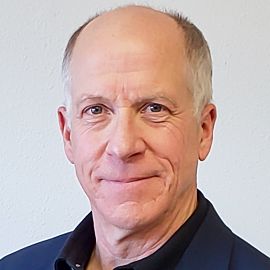 Neal Blossom
Director of Quality Assurance and Global Regulatory Affairs, American Chemet Corporation, Chairman of the American Chemistry Council Copper Antimicrobial Task Force
Neal Blossom has been in the marine antifouling industry for over 30 years. Since joining American Chemet in 1988, Neal has served in numerous roles in the development and production of copper and zinc chemicals, as well as the management of global regulatory issues for those products.
In addition to his role as Chairman of the American Chemistry Council Copper Antimicrobial Task Force, he is a member of the American Coatings Association Marine Coatings Council, the American Chemistry Council Center for Biocide Chemistry, the EU Copper Antifouling Task Force, the World Coatings Council Antifouling Coatings Committee and the Institute of Marine Engineering, Science and Technology Biofouling Management Group. He has authored numerous articles on copper antifouling coatings and the environment and presented or testified at numerous conferences and to state legislative committees.
In 2007 he was presented the Industry Achievement Award from the National Paint and Coatings Association for his contributions to the paint and coatings industry. He holds a Bachelor of Science Degree in Chemical Engineering from Montana State University.