Back
Speaker profile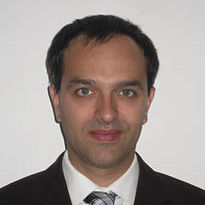 Aury Hathout
Certified Environmental Auditor, Enviropass Expertise, Canada
Aury (Aurélien) Hathout M.Env VEA®, CEATM, is a certified environmental auditor and has a Masters degree in Environment combined with a graduate education in Business Administration from the University of Sherbrooke.
Since 2008, Aury provides consulting services in management and environmental compliance and is responsible for the environmental compliance of hundreds of electrical and electronic products sold worldwide, with the following requirements: RoHS, REACH, WEEE, Conflict Minerals and Proposition 65. Aury offers services that include anything from customised training to full support of environmental compliance requirements.
Through his assessments, Aury is regularly in contact with over 1,500 of the most active manufacturers, suppliers and distributors in the electronics field and also gives training, lectures and teaches environmental auditing at the University of Sherbrooke.