Back
Speaker profile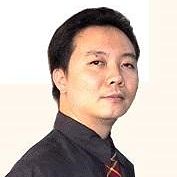 Keng Meng Khoo
Head of Regulatory Assurance (South-East Asia), Lonza Specialty Ingredients, Lonza
Keng-Meng received his PhD (Biochemistry) in 1999 from the National University of Singapore. He was awarded a Chevening Scholarship to study law in the UK and received his LLM with Distinction in Commercial Law from Aberdeen University, UK in 2003. He is a Registrant of the Australasian College of Toxicology and Risk Assessment (ACTRA).
He currently chairs the Cleaning and Material Protection sub-industry group in SMF and is a member of the National Mirror Working Group on ISO TC217, ISO TC8/SC2/WG5 and FMCG Working Group. In addition, he is a member of the ASEAN Cosmetics Association (ACA) Safety and Toxicology committee.
Prior to joining Lonza, he served in regulatory and toxicology roles in Diversey, Janssen and Johnson & Johnson Consumer (Asia Pacific).