Back
Speaker profile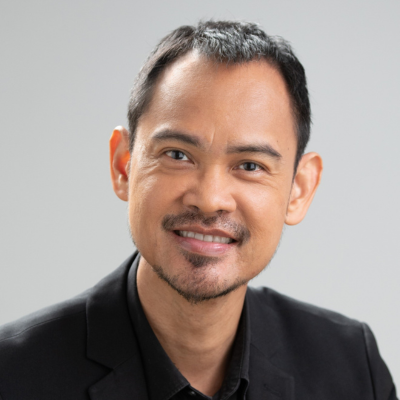 Gil Perez
Director, Global Product Stewardship Global SK-II. Global Chemicals Management - Asia, Procter & Gamble International Operations Singapore SA Branch
Gil is a former Environmental Specialist of Philippines EMB, EIA Division (1997 – 2000), managing the review and approval of Environmentally Critical Projects. From Year 2000 onwards, Gil has joined Procter & Gamble, starting from Manila (2000 – 2004), then moving to Kobe, Japan (2004 – 2012) and now in Singapore (2012 – Present). He currently manages a team of regulatory managers and experts, who support the global SK-II cosmetics brand and P&G's compliance and advocacy needs on chemical regulations across the Asia region.
Gil chairs the SCIC (Singapore Chemical Industry Council) ERWG (Emerging Regulations Working Group). He also co-chairs the ARCP (ASEAN Regulatory Cooperation Project), which aims to drive regulatory convergence and cooperation among regulators and industry across ASEAN markets.
Gil is trained in Environmental Science, holding a Masters Degree from the University of the Philippines.