Back
Speaker profile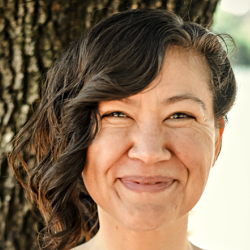 Rachel Simon
Senior Manager, Technology Assessment and Resource Development, Global Electronics Council
Rachel leads projects to develop criteria for GEC's EPEAT ecolabel, the premiere global ecolabel for the IT sector. Her current focus is a new set of criteria promoting the reduction of chemicals of concern that will apply to all EPEAT product categories. Dedicated to creating a world where only sustainable technology is bought and sold, she researches new technology areas, analyzes the impacts of products, and develops new resources that support the procurement of sustainable electronic products and services.
 Rachel brings over 15 years of experience partnering with industry to research and assess the sustainability impacts of chemicals, materials, and products. Her expertise extends beyond the electronics sector to include product life cycle assessment, and chemical alternatives assessment, to identify opportunities for improvement.
 Prior to joining GEC, Rachel served as the Director of Supplier Engagement for the Green Chemistry and Commerce Council (GC3), where she worked with brands, formulators, and chemical manufacturers to enable the identification and implementation of green chemistry solutions along the value chain. She also served as a Senior Research Associate at the Lowell Center for Sustainable Production, working with industry to advance sustainable manufacturing, incorporating the human health and environmental impacts of chemicals, materials, and products into sustainability assessments.