Back
Trainer profile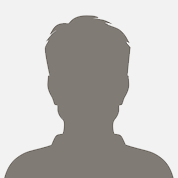 Dieter Heitkamp
Bayer Technology Services
Dieter Heitkamp is a principal expert in chemical safety working for Bayer AG in Leverkusen, Germany. Beside the assessment of chemical reactivity and stability of substances and mixtures, Dieter has been principally involved in discussions with rulemaking authorities and the drafting of numerous regulatory provisions.
As a delegate of the European Chemical Industry Council (CEFIC) to the GHS and TDG (Transport of Dangerous Goods) Subcommittees of the United Nations, he has actively contributed to the development of the Orange Book, the Purple Book and the Test Manual for many years. He is equally familiar with ECHA's guidance documents relating to physical and chemical hazards of REACH and CLP as a member of the corresponding partner expert groups.
Dieter frequently gives lectures on process safety and classification of chemicals. His broad background knowledge and experience make him capable of answering many questions in his field of expertise.