Join us in Tokyo for our first ever conference in Japan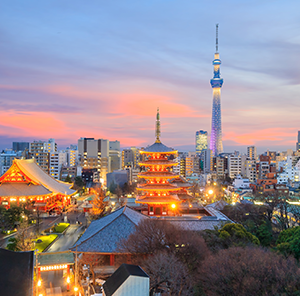 This event is part of Chemical Watch's series of Global Regulatory Summits, held annually in Europe, Asia, and North America since 2013. This series of events have been designed to provide the regulatory community with annual updates on important global developments in chemicals control legislation.  
The Chemicals Regulatory Summit Japan will explicitly look at global regulatory developments through the lens of Japanese industry.  The conference will be conducted in Japanese and English with simultaneous translation. 
Chemicals Regulatory Summit Japan will provide invaluable updates on developments across the continent, including: Japan: updates on regulatory landscape and industry practice; China – MEE Order no. 12; South Korea – recent updates to K-REACH; Turkey – latest developments in KKDIK; Taiwan - Chemical Sustance Inventory Updates; India, Australia and New Zealand.   
On day two, the programme will provide essential updates from around the world, including The Americas and Europe.  This will include timely updates on Europe including the new UK regulations; Updates on TSCA (Toxic Substances Control Act) from the US; and up-to-date information on the regulatory landscape in Latin America. 
The conference will be presented in Japanese and English with simultaneous translation. 
Why should you attend this year's Chemicals Regulatory Summit Japan?  
Learn about the latest regulatory challenges facing the safe management of chemicals
Make new industry contacts and network with the Chemical Watch community in Japan
Pick up practical compliance tips; and
Get up-to-date with emerging regulatory challenges.
Attendees will benefit from: 
a holistic look at chemicals management in Japan;
updates on other regulations from Asia; and
regulatory updates from Europe and the US.
Who should attend?  
Regulatory affairs managers  
Compliance managers  
Risk assessment managers  
Product registration managers  
EHS professionals  
Government regulators  
Toxicologists  
Product stewards  
Service providers  
Lawyers  
Consultants  
Sponsor/exhibit at this event
By choosing to sponsor this event, you can promote your products and services to our highly targeted audience of regulatory and product safety professionals. Your presence at our events will be featured in a dedicated campaign by our in-house marketing team, and you'll have the chance to promote your own relevant content before, during and after the event.  FIND OUT MORE