Hot topics and regulatory developments in the Middle East and Africa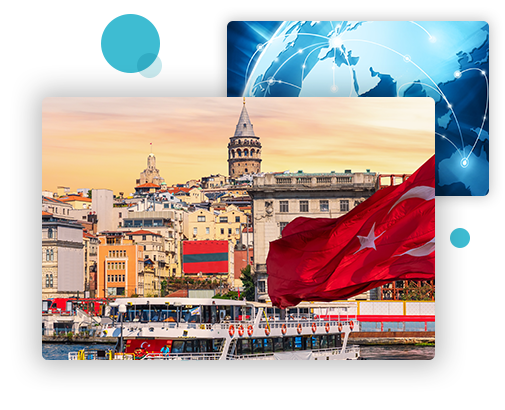 Chemical regulatory policies are developing across the world, and our conference dedicated to these regions will bring the latest updates and conversations surrounding regulations and chemicals management in the Middle East and Africa.
Join us, and our panel of experts working in chemicals regulations for an interactive one-day virtual conference, taking a look at the development of policies and regulatory programs, cooperation across countries and chemicals management in various key sectors. Have your say on the topics that matter most to you. Take the opportunity to join in discussions, ask the experts questions and network with fellow attendees.
Key topics will include:  
Chemical regulation across the Middle East
Turkey's KKDIK Regulation
Chemical regulations in Africa
Regulatory updates in Israel
Chemicals management directives in the GCC
Who should attend Regulatory Updates: Middle East and Africa 2023
Regulatory chemists and scientists
Chemical engineers
Scientific officers
Product development technologists
Application development engineers
Technical service managers
Research & development executives
Compliance managers
Regulatory affairs managers
Product stewardship professionals
EHS managers
Product safety professionals
Quality assurance/control executives
Project management directors
Environment/sustainability managers
Chemical registration specialist
Corporate responsibility managers
Toxicologists
Consultants and advisers
Laboratory services
Business development managers
Government regulators
Retailers
Why should I attend Regulatory Updates: Middle East and Africa 2023? 
Expert panel: Ask your questions on regulations directly to the experts.
Current thinking: Latest developments across the Middle East and Africa without leaving your home or office.
Time efficiency: Bring yourself completely up to date with the complex and changeable policies surrounding regulations and chemical management throughout Middle East and Africa in just one day. 
Focus: Stay on top of the latest thinking across a wide range of jurisdictions. 
Q&A panel sessions: Ask experts your specific questions during the multiple Q&A sessions. Remember, you can always send in written questions in advance of the event. 
Watch 'on-demand' whenever suits you best: All of the presentations and content made available to you 'on-demand' once the conference has finished. 
No travel or accommodation costs: As this is a virtual conference you won't need to travel, you'll also reduce your carbon emissions. Plus, any materials that are usually printed at our conferences will be digital, minimising the need for more paper. You only pay the attendance fee.
Event Highlights  
As with all Chemical Watch conferences, you will also benefit from:  
access to the world's largest and most influential community of product safety professionals managing chemicals;  
a varied and engaging mixture of expert presentations, case studies and panel discussions; and  
opportunities to put your questions to our panel of speakers. During the online conference a live chatbox enables you to send in live contributions to presentations and panel discussions. You can also send in questions in advance of the event. 

Sponsor or exhibit at this event
Enhance your marketing strategy by showcasing your products and services to our highly targeted audience of regulatory and product safety professionals. Your event presence will benefit from a dedicated marketing campaign, as well as the opportunity to promote your own relevant content before, during and after the event.  FIND OUT MORE