The latest TSCA updates and what they mean for you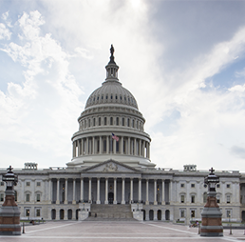 This one-day virtual conference is your best opportunity to gain in-depth insights into the latest TSCA developments and find out what they mean for you and your business. 
You will hear invaluable perspectives from industry, regulators, and NGOs, as well as discussions on key topics including test orders, preparing for risk evaluation and risk management options, TSCA fees and litigation, and practical challenges and solutions to new chemical notification. 
There will also be valuable opportunities to take part in interactive Q&As at the end of each session throughout the conference. 
Key topics at TSCA Developments 2023 include:
TSCA enforcement and litigation; 
preparing for risk evaluation and options for risk management;  
testing and reporting trends;
practical challenges and solutions to new chemical notification; 
persistent, bioaccumulative and toxic (PBT) chemicals rules under TSCA.

Who should register? 

  

Compliance managers 
Regulatory affairs managers 
Product stewardship professionals 
EHS managers 
Product safety professionals 
Quality control executives 
Project management directors 
Environment/sustainability managers 

Chemical registration specialists 
Corporate responsibility managers 
Toxicologists 
Consultants and advisers 
Laboratory services 
Business development managers 
Government regulators 
Retailers 
Why should you attend TSCA Developments 2023? 
Gain a 360 view of what's on the horizon for TSCA and get perspectives from industry, regulators and NGOs. 
Put your questions about TSCA directly to the experts. 
Find out the latest updates and advice on TSCA without leaving your home or office. 
Watch all conference presentations on demand after the event has finished. 
Event Highlights 
As with all Chemical Watch conferences, you will also benefit from: 
access to the world's largest and most influential community of product safety professionals managing chemicals; 
a varied and engaging mixture of expert presentations, case studies and panel discussions; and 
opportunities to put your questions to our panel of speakers. During the online conference, a live chatbox enables you to send in live contributions to presentations and panel discussions. You can also send in questions in advance of the event. 
Sponsor or exhibit at this event
Enhance your marketing strategy by showcasing your products and services to our highly targeted audience of regulatory and product safety professionals. Your event presence will benefit from a dedicated marketing campaign, as well as the opportunity to promote your own relevant content before, during and after the event. FIND OUT MORE