Back
Speaker profile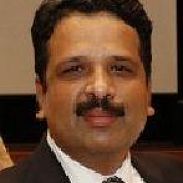 Rajesh Ramamurthy
Vice President/Head, Product Stewardship Asia, Archroma  India (Pvt) Ltd
Rajesh completed his Ph.D. in Organic Chemistry from UDCT, Mumbai (Currently referred as ICT) a globally acclaimed premier institute for Chemical Engineering and Technology. During his 18 year career he has good experience in Basic research in search  new chromophores for Dyes & Pigments and development activity involving  different variety of Surfactants, catering to  diverse  industries like Coating, Plastics, Ink &  textile industries to name a few. During his stint in Clariant, Rajesh has worked in Global Research Projects, where he developed a new Red Pigment C.I.Pigment Red 285 which was patented by Clariant.
He was also involved in Technology Transfer in a breakthrough Project "C.I.Pigment Orange 64" for which his team was nominated for "Clariant Global Innovation Awards" in 2008. He has good experience in Basic Research, Project management, Technology Management & Innovation.
Rajesh is also TÜV certified Lean Sigma Black Belt from TÜV Rhineland. As a Black Belt, he Lead business-critical, improvement projects with structured methodology approaches, managing project teams to deliver results that achieve or surpass project targets. Completed Project in Customer Profitability & Cost to Serve and redefined the Service Levels to Customers.
Rajesh believes in Proximity to regulatory bodies as well as participation in expert groups and associations are the key to proactively managing upcoming challenges in all Product Stewardship issues.
Currently, he his Head – Product Stewardship ASIA and also steering committee member in Product Stewardship Organization.