Back
Speaker profile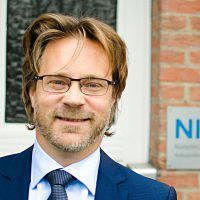 David Carlander
NIA Director Regulatory Affairs, Nanotechnology Industries Association
David Carlander is Director or Regulatory Affairs of the Nanotechnology Industries Association (NIA). He joined NIA in 20111 as a Director of Advocacy. In his position he is also covering the agricultural sector (food, feed, ag-chem), REACH and risk assessment of nanomaterials.
He is coordinating and participating in a number of various research projects and is representing NIA at EU regulatory meetings (e.g. European Commission Sub Group on Nanomaterials under REACH) and at meetings organised by the European Chemicals Agency (ECHA) for accredited stakeholders. Before joining the NIA he worked six years as Scientific Officer for the European Food Safety Authority (EFSA), where he was coordinating the risk assessment of applications of nanotechnologies in the food and feed area.
Before EFSA, David worked for the Swedish Ministry of Agriculture, and the Swedish National Food Administration, with regulations on GMOs, pesticide residues and organic farming. He has over 15 years of experience working with governments, academia, industry and international organisations. David holds a M.Sc. in Biotechnology and a PhD in Clinical Chemistry from Uppsala University, Sweden.