Back
Speaker profile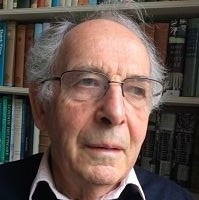 Nigel Haigh
Hon.Fellow, IEEP
Nigel Haigh OBE has followed EU chemicals policy from its beginnings. He helped found the European Environmental Bureau (EEB) in 1974 and opened the London office of the Institute for European Environmental Policy (IEEP) in 1980. He served on the Board of the Environment Agency (1995-2000) and the Board of the European Environment Agency (2000-2005) as a nominee of the European Parliament. He was specialist adviser for the House of Lords Inquiry into the European Commission's 2001 White Paper that preceded REACH.
He has published extensively on EU environmental policy including two books with chapters on chemicals policy. EEC Environmental Policy and Britain (ENDS 1984) identified the 1979 Directive on new chemicals - the precursor to REACH- as possibly the most important of all the environmental Directives agreed so far. His chapter on REACH in his recent book EU Environmental Policy - its journey to centre stage (Routledge 2016) is headed Chemicals - the Cinderella of environmental policy. He remains astonished at how poorly understood chemicals policy still remains outside the chemicals industry.
Nigel has been a Trustee of CHEM Trust since it was created in 2007.