Back
Speaker profile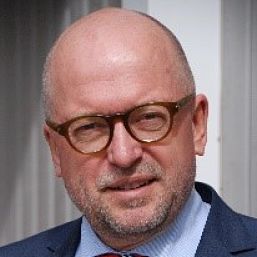 Andreas Herdina
Director of cooperation, ECHA
Coming from an Austro-British family background, Andreas Herdina graduated from Innsbruck University with a Doctorate in Law and then practiced law in Innsbruck. 
In 1987, he joined the Austrian Federal Ministry of Foreign Affairs, serving in Islamabad, Tokyo, and Geneva. From March 1996 to March 1999, he was seconded to the Office of the High Representative in Bosnia and Herzegovina that implemented the Dayton Peace Accord. He handled the return of refugees and internally displaced persons. In 1999, he joined the services of the European Commission. He was involved in the accession negotiations with Lithuania. He led a Task Force dealing with nuclear issues in the context of EU enlargement. He contributed to the accession of the Czech Republic. Subsequently, he was involved in developing the European Neighbourhood Policy (ENP). 
Since November 2008, he holds the position of Director of Cooperation at the European Chemicals Agency (ECHA). He is Chairman of the HelpNet, a network of national helpdesks, and since mid-2013 the Agency's "SME Ambassador". Within ECHA's senior management, he is dealing with the implications of the UK's withdrawal from the EU.
Outside his professional activities, he was an officer in the Austrian voluntary fire brigade. He is an amateur yachtsman, keen on outdoor sports, photography and contemporary political history. He is married to a Finnish diplomat.