Back
Speaker profile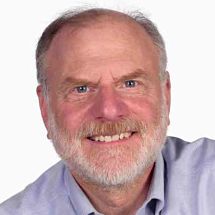 Martin Wolf
Director, Sustainability & Authenticity, Seventh Generation, Inc
Mr. Wolf is responsible for ensuring the design of sustainable products at Seventh Generation, Inc., a manufacturer and distributor of ecological household and personal care products. He is also responsible for creating a more sustainable business model, and for creating more sustainable systems of commerce.
Mr. Wolf brings over 40 years of experience in industrial and environmental chemistry to his work, starting with environmental fate and metabolism studies for agricultural chemicals, followed by studies of the occurrence of hazardous chemicals in the environment, conducting life cycle studies of product systems, and designing more sustainable household cleaning products.
In addition to his work for Seventh Generation, Mr. Wolf serves as the Co-Chair of the Research, Technology, and Regulatory Committee of the American Cleaning Institute (formerly the Soap & Detergent Association), and has served as the Vice Chair and Chair of the Sustainability Committee (2010-2015), and as the Vice Chair and Chair of the Strategic Advisory Committee (2007-2011).