Back
Speaker profile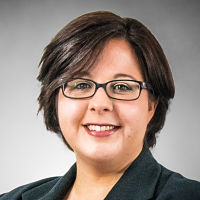 Paula Diaz
Project Manager in the Product Stewardship team, Enhesa
Paula Díaz is a Project Manager in the Product Stewardship team at Enhesa and is based in
Brussels. Currently she manages and performs consulting projects to assist companies with product
environmental compliance and chemicals management requirements. Ms. Díaz has also specialized
in EHS Regulations in South America, Spain and the European Union. Ms. Díaz is a Spanish
lawyer with more than 5 years of experience handling a variety of legal matters including
environmental compliance issues.
Ms. Díaz has completed projects comparing chemicals
management laws across several jurisdictions and advising companies about restrictions on
chemicals that affect products.