Exhibitor Profile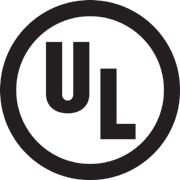 UL
Today's global market is complex and businesses are inundated with rapidly changing demands. Varying legislation, corporate policies and buyer preferences present significant challenges to product development and profitability. Manufacturers and sellers often rely on disconnected systems to manage the product lifecycle, making substantial investments in R&D, data management and risk mitigation.
UL offers an alternative to fragmented product and supply chain management. Companies around the world partner with UL to strengthen their supply chains and develop safe, innovative products.
Our solutions for Research & Development, Chemical Data Management, Environmental Health & Safety (EHS), Supply Chain Management and Product Promotion are backed by world-class technology, scientific and regulatory expertise.
Engage UL to help you innovate, comply and promote with intelligence.