Back
Speaker profile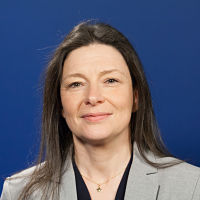 Sinead McMickan
Health and Safety Inspector, Health & Safely Authority Ireland & Vice Chair of ECHA Enforcement FORUM
Sinead is currently the Irish delegate and Vice Chair of ECHA's Forum for Exchange of Information on Enforcement, and participates in work on the Detergents Regulations at CLEEN and the Detergents Working Group. Sinead works on both policy and enforcement issues within the Division and has experience working on NONs, classification and labelling, REACH, CLP and Detergents Regulations.
Sinead has been involved in the drafting of the revision of Annex II to REACH regarding Safety Data Sheets and ECHA's guidance document on the compilation of Safety Data Sheets. 
Prior to REACH, she was the Irish delegate at the European Technical Committee for Classification and Labelling Working Group meetings. Sinead previously worked as a toxicologist in the pharma-chem industry for many years before joining the Chemicals and Prevention Division of the Health and Safety Authority in Ireland in 2002.
Sinead graduated with an MSc. In Experimental Toxicology from the University of London and also holds a Diploma in Safety, Health and Welfare at Work from University College Dublin.