Back
Speaker profile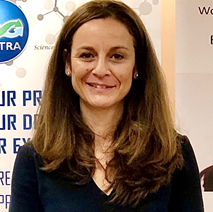 Nathalie Hanon
Manager CEHTRA Spain and Head of Biocides, CEHTRA, Spain
Nathalie has over 22 years' experience in regulatory affairs, 8 in Plant Protection Products and
14 in the Biocide business. Among her past activities she has led the EU Regulatory department of a
major biocides production company. Nathalie has been appointed Manager of CEHTRA's Spain agency and Head the EU Biocides group of CEHTRA (an EU/WW Regulatory compliance company) for more than 2 years now.