Back
Speaker profile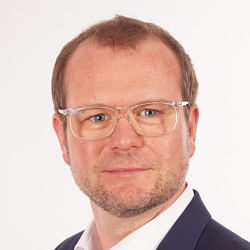 Stephan Gregorini
Senior Manager, Regulatory Assurance Consumer Product Ingredients EMEA – Lonza AG
Stephan has more than ten years of experience in the regulation of biocides and other chemicals at European level. Additionally, he brings experience of working in projects and activities within the European arena such as chairing the joint 'Cefic EBPF and A.I.S.E. Dietary Risk Assessment Working Group', Industry representation in 'ECHA Adhoc Working Group on Residue Transfer to Food' (ARTFood), and following the changes in the Medical Device legislation.
A key element of Stephan's role at Lonza includes the provision of strategic, scientific, regulatory and policy advice to internal and external clients on: Medical Devices, Pharma Applications, Biocide Residues, and product stewardship strategies.
He studied food chemistry in Berlin and Leeds, did his PHD at the Institute of Biogeochemistry and Marine Chemistry in Hamburg, and participated at toxicology (DGPT) and ecotoxicology (SETAC-GDCH) further training.