Back
Speaker profile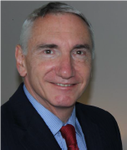 Ian Watt
Regulatory Sciences and Product Sustainability, Microbial Control, DuPont Specialty Products Division, UK
Ian holds a global Regulatory Sciences and Advocacy Management role in the Microbial Control
business within the Specialty Products division of the DuPont Company. He has a degree in Chemical
Engineering and a career spanning more than 25 years in biocides, comprising Commercial Management
and Regulatory and Product Stewardship functions. Ian is Chair of the CEFIC Sector Group, The European
Biocidal Products Forum, EBPF.