Hear the latest developments to PFAS regulations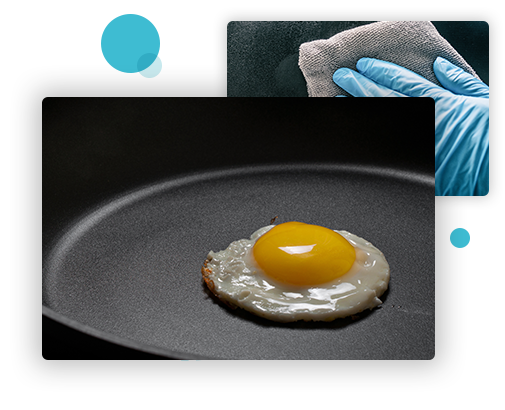 Our highly anticipated fifth PFAS conference is a must-attend event for anyone who wants to stay up to date on the latest regulatory and legal developments surrounding per- and polyfluoroalkyl substances (PFASs). 
The conference will take place virtually, with dedicated morning sessions on updates in Europe with the afternoon being devoted to developments in the US. 
Last year, we welcomed key stakeholders from International Aerospace Environmental Group (IAEG), Bayer, 3M, Chemours and many more. These industry leaders shared their practical experiences with using PFASs and discussed their continued use in products, as well as the debate around using alternatives. 
Testimonials from PFAS Global 2022 
"The event was excellent. It was well thought out and put together with experts from all areas of the world." 
"The event was well structured, and the speakers were of a high quality, representing the primary global agencies and policy makers that we are most interested in (OECD, ECHA, EPA). It was well worth the registration fee. The quality of the downloadable content (presentations etc) is very good."
"Very useful and helpful. Thoroughly enjoyed the diverse panels of speakers (legal, regulatory, corporate), which brought interesting perspectives to the issues on the agenda." 
"Pretty useful to have the topic addressed from all different angles. Great resource to have the presentation material." 
"The event was very informative. It tackles a lot of issues about PFAS that concerns the industry, regulatory and consumers." 
"I appreciate the diverse speakers, especially during the round tables, which led to very good conversation. I felt like many different industries/corporations (non-profits) were represented." 
What will be covered? 
Overview of the latest PFAS regulatory developments in Europe, particularly the universal restriction proposal under REACH 
Responses to the recently published proposal from key stakeholders 
How companies should approach the latest PFAS developments and related risks to their operations 
The French PFAS action plan 
Experiences with, and tools for, phasing out PFASs from your products 
Overview of the latest PFAS regulatory developments in North America 
EPA's PFAS roadmap related activities 
Recent PFAS related activities under TSCA 
State activity on PFAS, including southern states 
Litigation update 
Understanding the business risks 
Why should you register for PFAS Global 2023?  
Hear industry insiders and regulators share their expertise on current and emerging regulations, restrictions and consumer concerns 
Find out what's most important to you and your business when it comes to global compliance with PFAS regulations 
Ask the experts questions that are directly relevant to you  
Watch the recorded presentations on demand once the conference has finished 
Who should register for PFAS Global 2023? 
Regulatory affairs managers 
Compliance managers 
EHS directors 
Sustainability managers 
Product safety/quality control professionals 
Government regulators 
Toxicologists 
Product stewards 
Service providers 
Lawyers 
Consultants 

Event Highlights  
As with all Chemical Watch conferences, you will also benefit from:  
access to the world's largest and most influential community of product safety professionals managing chemicals;  
a varied and engaging mixture of expert presentations, case studies and panel discussions; and  
opportunities to put your questions to our panel of speakers. During the online conference, a chatbox enables you to send in live contributions to presentations and panel discussions at the same time. You can also send in questions in advance of the event. 
Sponsor or exhibit at this event 
Enhance your marketing strategy by showcasing your products and services to our highly targeted audience of regulatory and product safety professionals. Your event presence will benefit from a dedicated marketing campaign, as well as the opportunity to promote your own relevant content before, during and after the event. FIND OUT MORE