Back
Speaker profile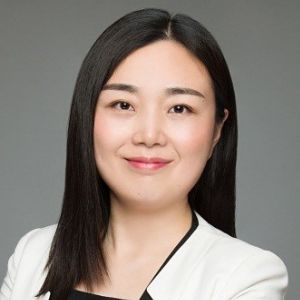 Rainbow Zhang
Ph.D, Diplomat of Certified Toxicologist, CST General Manager, Intertek ASSURIS China
Dr. Zhang is leading a team of regulatory experts in Asia Pacific region covering China, Korea and Japan. Service scope of her team include industrial chemicals, food contact materials and cosmetics. As a regulatory toxicologist with 15 years experience, Dr. Zhang helps chemical manufacturers understand and comply with global regulations during producing and using of new and existing chemicals. She has successfully delivered compliance solutions to more than 200 international chemical manufacturers.
Dr. Zhang has extensive expertise on global chemical notification programmes and product safety assessment strategies based on different applications e.g., food packaging materials and cosmetics raw ingredients. With GLP experiences and regulatory expertise, her team helps chemical industry address challenging regulatory requirements in a timely and cost-effective manner, by developing and successfully executing of test data, and providing expert judgment of waiving statements.
Dr. Zhang acquired her Medical Doctoral Degree in School of Pharmacy Shanghai Jiao Tong University. She is now a member of Council of Chinese Society of Toxicology (CST) and a subcommittee member of the Society of Toxicity industrial chemicals, subcommittee member of food safety, alternative toxicology, CST.