Back
Speaker profile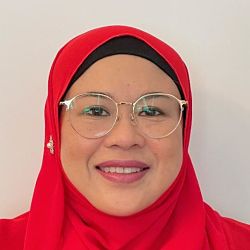 Hamidah Minhaj
Director of Global Regulatory Affairs - Asia Pacific, Colgate-Palmolive
Hamidah is currently the Director of Global Regulatory Affairs - Asia Pacific for Colgate-Palmolive. Her team is responsible for products stewardship and regulatory compliance for CP in Asia Pacific which includes management of halal compliance.
Hamidah who has 29 years experience in regulatory affairs management is the current  VP for Communication / International PR of the ASEAN Cosmetic Association. She had also contributed in leadership roles in cosmetics trade association in Malaysia and has been actively involved in the development of the ASEAN Cosmetic Directive.
Hamidah has contributed to the development of the Malaysian halal standards for cosmetics & also to the government efforts in developing national occupational framework and National Occupational Skills Standards for halal.