Back
Speaker profile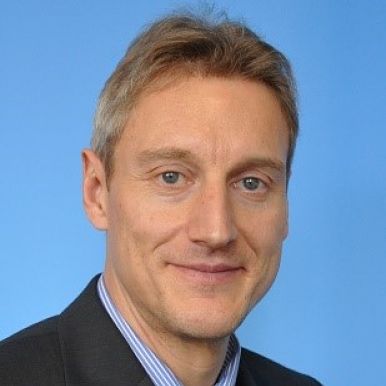 Martin Klatt
Head of Product Stewardship Regional Business Unit Dispersions and Resins Europe, BASF SE, E-EDE/QP
Dr. Klatt graduated as Ph.D. of Science from University of Goettingen in 1992. From 1992 until 1995 he was working at University of Goettingen as Senior Scientist.
In 1995 he joined BASF SE and started in polymer research in the field of flame retardants for polymers.
From 1999 until 2007 Dr. Klatt was leading the Product Safety and Regulatory Affairs Group at BASF being in charge of regulatory issues linked to materials used in contact with food or drinking water. During that time Dr. Klatt was assigned by the German Authorities as member of the German Kunststoff-Kommission, which is responsible for the BFR – Recommendation. He represented BASF in various associations and was amongst others member of PlasticsEurope-Food Contact Committee, CEFIC-Food Contact Additives Management Committee. He was chairing the PlasticsEurope –FCC-"Expert WG", and "Exposure WG" and the CEFIC-FCA "Polymerisation Production Aids-TF.
In March 2007 Dr. Klatt went back to research and headed the research for Performance Polymers in the central Polymer Research Laboratorium of BASF in Ludwigshafen, Germany. In May 2010 Dr. Klatt took over the newly formed flame retardancy research group, combining the research on flame retardants and flame retardant products at BASF.
Since September 2014 Dr. Klatt returned to the field of product safety and took over the product stewardship group of dispersions and resins. He represents BASF in various associations including the European association for dispersions (EPDLA).
Dr. Klatt was one of the founders of the initiative of CEPI and ECPG to align on an internet based questionnaire for information transfer along the value chain.
He currently is chairman of
EPDLA
EPDLA Food Contact TF
PARAD REACh Consortium SC
RADTECH HS&E Committee