Back
Speaker profile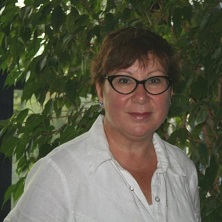 Lorraine Francourt
Chemical Policy & Circular Economy Director, Dow Europe
With Dow's global Corporate Sustainability Leadership team and business leadership, Lorraine leads Dow's 2025 Sustainability Goal "Advancing a Circular Economy".
Taking a strategic view of chemicals management policy and circular economy, Lorraine facilitates Dow's business collaborations and partnerships that seek to optimize the use of resources, reduce waste and advance circular solutions.
With extensive experience in sustainability and business leadership, Lorraine has worked in Germany, the USA and Saudi Arabia. She is based in Dow Europe's Headquarters in Switzerland.