Back
Speaker profile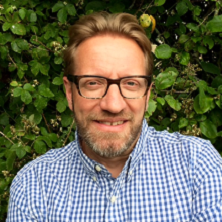 Frank Michel
Executive Director, ZDHC Foundation, Zero Discharge of Hazardous Chemicals, The Netherlands
Frank has more than 20 years' leadership experience in developing and establishing multi-stakeholder initiatives. In his career, he co-founded and managed leading associations on national and European level. He served on high-performance advisory boards and is sharing his expertise in with leading environmental initiatives.
Frank started his role as Executive Director with ZDHC Foundation, a multi-stakeholder-organisation based in Amsterdam, in August 2015. Under his leadership, ZDHC continues to grow and has currently more than 110 key players of the textile, leather and footwear Industry with a common goal to phase out hazardous chemicals from the textile, leather and footwear supply-chain.
ZDHC is shifting the paradigm of a product compliance focused industry by implementing sustainable chemical management framework for the control of input chemistry based on the MRSL (Manufacturing Restricted Substance List). The programme is driving the use of safer chemistry and innovations to for a better protection of consumers, workers and the environment.