Back
Speaker profile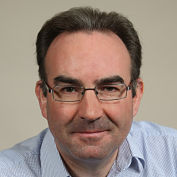 Aidan Turnbull
Director, BOMcheck, United Kingdom
Aidan is Director of the www.BOMcheck.net industry-led substances declarations web database
and the www.EC4P.com web database system for WEEE, Batteries and Packaging compliance. In
2003 Aidan wrote the UK Government Guidelines on WEEE and RoHS compliance actions that
companies must take. In 2008 he represented the European Union medical device industry in
RoHS Directive negotiations with the European Commission.
In 2010 Aidan was appointed co-chair of the IPC 1752A Materials Declaration Standard. In 2012
he was appointed UK National Expert on the EN 50581 Standard for RoHS2 Technical
Documentation and in 2013 he was appointed as European Regional Coordinator for the IEC
62474 Materials Declaration Standard.