Back
Speaker profile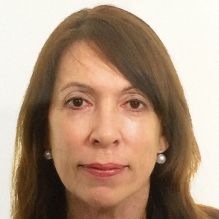 Linda-Jean Cockcroft
Technical Director (Business, Industry & Growth), Risk & Policy Analysts
Linda-Jean is Technical Director (Business, Industry & Growth) for Risk & Policy Analysts Ltd (RPA) working on REACH and other chemicals legislation, engaged in RPA's work in the fields of impact assessment and policy analysis for the European Commission, ECHA and other agencies as well as competent authorities.  
She has a strong business background in consulting on strategic business and regulatory risk management issues as well as a solid track record in REACH Regulation assessments. Her work history includes full-time secondment to a major French chemicals company for 2.5 years as well as TNO and Ernst & Young in the Netherlands.
Linda-Jean is an active member of the RPA team which has extensive experience in providing Authorisation and Restriction support services to a number of industry associations as well as individual companies. Increasingly, RPA provides strategic REACH and chemicals policy impact assessment and socio-economic analysis services for companies and (global) consortia.