Back
Speaker profile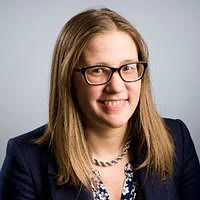 Lindsay Fernandez-Salvador
EPEAT Program Director, Green Electronics Council
As the EPEAT Program Director, Lindsay provides the strategic direction and operational oversight of the EPEAT Program.  This includes overseeing the execution of verification rounds, certification in EPEAT, and other conformity assurance activities. Additionally she manages the budget and personnel of the EPEAT Program.
She has more than 10 years of experience managing product and system certification, including as Program Director of an internationally recognized ISO 17065 accredited certification body for products used in organic agriculture. She has developed inspection and audit procedures, verification criteria, administrative procedures, and other conformity assurance documents. Most recently, Lindsay served on a number of international government and agency stakeholder task forces to review, write, and update standards. She is knowledgeable of many types of certification systems and has deep experience in managing programs in sectors with complex supply chains and international regulatory obligations.
Lindsay holds a B.S. in Natural Resources from Oregon State University and M.S. in Geography. She is fluent in Spanish.