Back
Speaker profile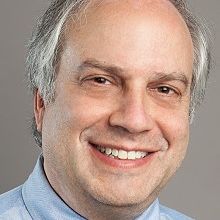 Michael Kirschner
President, Design Chain Associates, LLC
Mike Kirschner is an environmental and social compliance and performance expert providing advice and expertise to manufacturers in a variety of industries. Mike helps manufacturers define, implement and troubleshoot internal product lifecycle management systems and supply chains to reduce business risk while improving the environmental performance of their products. He also helps manufacturers understand, monitor and assess environmental and social regulations, risk and opportunities around the world. He has focused on China RoHS and related Chinese initiatives since 2005.
Mike spent five years as a member of the California EPA Department of Toxic Substance Control's original Green Ribbon Science Panel, advising on development of the Safer Consumer Products Regulations. Mike is currently serving on the American Chemical Society Green Chemistry Institute Governing Board and is co-moderator of the ANSI Chemicals Network.
Mike founded product lifecycle and environmental consultancy Design Chain Associates, LLC (DCA) in 2001, where he serves as president and managing partner. Before DCA, Mike spent 20 years in engineering and engineering management roles in the electronics industry at manufacturers including Intel and Compaq.