Back
Speaker profile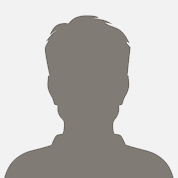 Kevin Klipsch
Senior Registration Manager, EBRC Consulting GmbH, Germany
2002: Diploma degree in Chemistry, University of Hannover, Germany.
2005: Doctor's degree; thesis on the analysis and the radioecology of the isotope iodine-129 (Institute of Radioecology and Radiation Protection, University of Hannover, Germany)

Since 2005: Consultant at EBRC:
Scientific services relating to REACH and worldwide health/safety/environment issues of industrial chemicals, with a focus on metals/inorganics. Literature searches, data-gap analysis, coordination/monitoring of experimental studies, technical dossier and CSR generation.
Previous projects, e.g.:
HERAG Project: Guidance document on human health risk assessment for metals.
Invited talk on metal specific aspects in environmental risk assessment (workshop series "REACH in practice" by German authority UBA).
Co-Author of the OECD SIAR and SIAP on molybdate salts
Author of a guidance note on the hazard classification for physical hazards of alloys
according to the EU CLP regulation.