Back
Speaker profile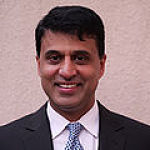 Sanjay Baliga
Founder and Senior Partner, Vichara Partners, United States
Sanjay Baliga, a globally-recognized expert in sustainable business and corporate risk management, has nearly a quarter century of professional experience working at the interface of sustainability-related science, management and policy.
Baliga is a Founder and Senior Partner at Vichara Partners, a global advisory group. He provides expert advice to individual companies, groups of companies, and entire industries looking to become more effective, efficient, profitable and ultimately, more sustainable. His advice is strategic in nature and designed to address fundamental, global challenges affecting companies, their upstream supply chains and their downstream customers.
Before founding Vichara Partners, Baliga was the Director of Sustainable Manufacturing at the global industry association, SEMI. As the leader of the Environment, Health and Safety (EHS) Division at SEMI Global Headquarters, Baliga led the EHS efforts for SEMI's eight regional offices as well as for the following SEMI-affiliated industry associations: the Fab Owners Alliance (FOA), the FlexTech Alliance, the MEMS and Sensors Industry Group (MSIG), the Electronic System Design Alliance (ESD Alliance), and the PV Group. At the time of his departure in 2018, SEMI and its affiliated partner associations represented more than 2,000 member companies located around the world. For over a decade, Baliga worked extensively with these companies who are all involved in manufacturing high technology devices. His expertise helped the manufacturers of semiconductors, microelectronics, nanoelectronics, photovoltaics, solid state lights, flexible and hybrid electronics, sensors, MEMS, and related high tech components become more sustainable.
In addition, Baliga worked closely with companies that are part of the extended supply chains of these manufacturers to improve their environmental performance and business operations as well as with downstream customers to address manufacturing related issues. His work included every stakeholder in the high tech manufacturing supply chain from materials suppliers, facilities services suppliers, industrial machinery and equipment suppliers and electronic design services suppliers to downstream customers in the electronics, automotive, aerospace, renewable energy, defense and medical industries.