Learn about the importance of metals in toxicology and ecotoxicology
Metals are used in almost every aspect of modern society, from transport to energy, housing to healthcare, food to technology. Innovation continues apace to develop ever more useful metal-containing materials for wider and more specialised applications, like for new energy technologies (eg. solar cells, batteries, wind generation, etc) and to produce complex electronic devices and networks.
This course is focused on the properties and approaches that are key for the appropriate assessment and management of risks associated with metals. The course will help you develop an understanding of the properties of metals and the impact of their toxicity on humans and the environment.

How will this course teach me about metals toxicity and management?
This course has been written by experts in the industry with a vested interest in ensuring the widespread knowledge of the toxicity, management and impact metals can have in our lives. 

What will be covered?
Natural background and essentiality
Bioavailability
Data handling (quality, relevance, aggregation) and read-across
Inhalation toxicology
Genotoxicity/carcinogenicity
Assessment of man via the environment exposure
The role of materials flow and diffuse source assessments to determine the regional and continental risk
Take a look at the learning outcomes for each of the modules here.

Who is this course for?
Regulatory authorities 

in

 charge 

of

 evaluating metals 

in

 different chemicals management systems (hazard identification, exposure assessment, risk assessment, risk management)
Professionals 

in

 the field 

of

 environmental science, particularly those working with decision-makers 

in

the public or private sectors
Industry persons 

in

 charge with environmental regulations related 

to

metals, including new recruits needing training 

on

 metals science
People working in research and development
Anyone interested 

in

 metals toxicology

The authors
This course has been written by Eurometaux, Arche Consulting and the International Council on Mining & Metals (ICMM). Combining the experience of these three bodies provides a breadth of knowledge to be shared across this course, leading to some fantastic lessons to be learned in its content.

Price and group rates
Low per-trainee prices and attractive group rates ensure you maximise returns on your training budget
Initial single place cost for non-members: £440 - members receive a 15% discount
For group rates for multiple trainees please email us for a quote at: events@chemicalwatch.com or call us on +44 (0)1743 818 292

Disclaimer: For the smoothest learning experience it is advised to complete the courses either in Google Chrome or Microsoft Edge.
*Dependant on internet connection

Exclusive 15% discount for Chemical Watch members   
Once you have logged into your account, the discount will be automatically applied at checkout.
Key benefits of taking this eLearning course
Informative, convenient & easy to use
Valuable training written and by Eurometaux, Arche Consulting and the International Council on Mining & Metals (ICMM).
The course is easy to "pick up where you left off" – enabling you to study at your own pace.
Runs on PC, Mac, tablet and smartphone – allowing you to study at work, from home or on the go, fitting your training conveniently around your busy schedule.
No travel required – making it a time-efficient training resource that keeps you and your team's travel commitments and expenses down.
Appeals to a wide range of learning styles
Designed for multiple learning styles – our courses include image, text, interactive elements, video and audio to ensure all learning styles are catered for.
An extensive glossary of terms – helping you decipher key terminology.
Course Note Handouts – to supplement the content, and to help you revise the material on- and offline.
Measurable outcomes
Self-assessment quiz questions – helping you measure whether you've met the learning objectives for each section of the course, giving instant feedback on your progress.
Affordable learning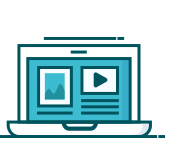 Low per-trainee prices and attractive group rates – ensuring you maximise returns on your training budget.
Initial single place cost for non-members: £440 - members receive a 15% discount
For group rates for multiple trainees, please email us for a quote at: events@chemicalwatch.com or call us on +44 (0)1743 818 292