Key benefits of taking this eLearning course
Informative, convenient & easy to use
Valuable training written and by Eurometaux, Arche Consulting and the International Council on Mining & Metals (ICMM).
The course is easy to "pick up where you left off" – enabling you to study at your own pace.
Runs on PC, Mac, tablet and smartphone – allowing you to study at work, from home or on the go, fitting your training conveniently around your busy schedule.
No travel required – making it a time-efficient training resource that keeps you and your team's travel commitments and expenses down.
Appeals to a wide range of learning styles
Designed for multiple learning styles – our courses include image, text, interactive elements, video and audio to ensure all learning styles are catered for.
An extensive glossary of terms – helping you decipher key terminology.
Course Note Handouts – to supplement the content, and to help you revise the material on- and offline.
Measurable outcomes
Self-assessment quiz questions – helping you measure whether you've met the learning objectives for each section of the course, giving instant feedback on your progress.
Affordable learning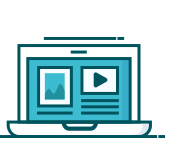 Low per-trainee prices and attractive group rates – ensuring you maximise returns on your training budget.
Initial single place cost for non-members: £400  (€450/$520) - members receive a discount based on their membership level
For group rates for multiple trainees, please email us for a quote at: cw.sales@chemicalwatch.com or call us on +44 (0)1743 818 292