Back
Speaker profile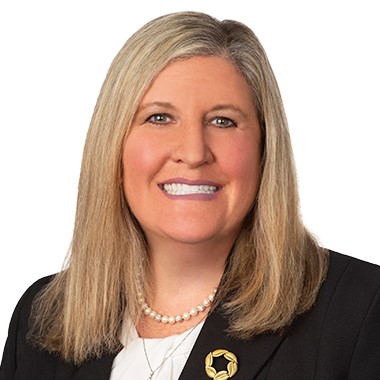 Alexandra Dapolito Dunn
Partner, Baker Botts
Alexandra (Alex) Dunn is a Partner in the Environmental, Safety, and Incident Response group at the international law firm of Baker Botts with 27 plus years of practice at the local, state, and federal levels of government. Her deep relationships across the nation and reputation for transparency, fairness, and equity, make her an effective presence in the difficult settings. Alex works with companies of all sizes – from multi-national corporations to startups – and with national organizations on environmental justice and risk communication, sustainability, the regulation and management of emerging contaminants, chemical regulations, enforcement and compliance assistance, and risk communication.
From 2019-2021, with unanimous consent confirmation by the U.S. Senate, Alex served as Assistant Administrator for the U.S. Environmental Protection Agency's Office of Chemical Safety and Pollution Prevention. Overseeing 900 career staff, she was responsible for the creation of national policies implementing federal laws governing chemicals, pesticides, and pollution prevention. Prior, she was EPA Administrator for New England from 2018-2019, where she focused on watersheds, enforcement, and environmental justice.
Previously, Alex served as Executive Director and General Counsel of the Environmental Council of the States (ECOS), the non-partisan association of U.S. state and territorial environmental commissioners. She held other dynamic positions in her career, including Executive Director and General Counsel of the Association of Clean Water Agencies (ACWA); Dean of Environmental Law Programs at the Elisabeth Haub School of Law at Pace University; General Counsel of the National Association of Clean Water Agencies; and Counsel at the American Chemistry Council. Alex is a nationally known author on the topics of green cities, urban sustainability, environmental justice, and watershed management; she also has taught environmental justice at three law schools and will rejoin the Catholic University, Columbus School of Law as a Lecturer in Law in Fall 2022. 
Alex was ranked in 2022 by Chambers as one of the top attorneys in the environmental law field. The National Law Journal recognized her in 2021 as an Energy and Environmental Trailblazer. Alex serves on the Leadership Council of the Environmental Law Institute, the Board of Regents of the American College of Environmental Lawyers, on the American Law Institute's Environmental Law Advisory Panel, and as a leader in the American Bar Association's Section of Environment, Energy and Resources and on the Section of Litigation's Environmental Litigation Committee.