Back
Speaker profile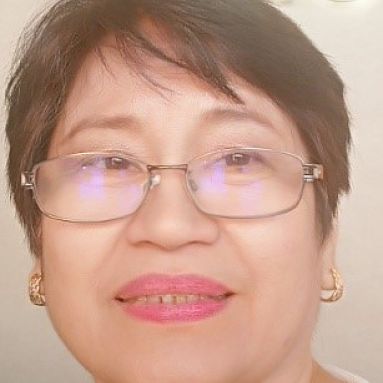 Teresita B. Corpuz
Manager/Consultant, TERECOR Environmental Health & Safety Consultancy Services
Teresita is a freelance EHS and Regulatory Consultant at TERECOR Environmental Health and Safety Consultancy Services. After retiring from 3M Philippines in 2011 with multi- responsibilities as a senior research chemist, toxicology coordinator, EHS & R officer, regulatory coordinator, the implementor of ISO 14000, she became a consultant for both private and government institutions. Most of her consultancy services involve product registrations with the Environmental Management Bureau (EMB) of the Department of Environment and Natural Resources (DENR).
She also handles the application of environmental permits such ECC (Environmental Compliance Certificate), Discharge Permits and Permits to Operate Stationary Emission Sources of some private institutions. Ms Corpuz acts as an external assessor of EMB for Environmental Laboratory Recognition. She is also hired as a consultant in some projects of the EMB Chemical Management Section. She is also invited as a resource speaker for GHS training as well as Chemical Safety and Management. She was a webinar speaker on Regulations on Chemicals and Chemical Products Registration.
Other consultancy services she has undergone are Environmental Compliance Audits for power plants and Chemical Safety Audits for the petrochemical depot.
Ms Corpuz became the Chairman of the Responsible Care Council of SPIK and Director of the same organisation between 2001-2010. She had undergone training and attended seminars on GHS. She was frequently invited as a speaker on the Responsible Care Program and Implementation. And trainor/resource person of GHS
Ms Corpuz is a registered chemist and is very active in an outreach program for kids and youth.
Her educational attainment is as follows:
Associate in Arts
Bachelor of Science in Chemistry
Master of Science in Chemistry Education
Completed academic unit requirements for PhD in Chemistry
Her work experiences includes:
University assistant professor at Pamantasan ng Lungsod ng Maynila (University of the City of Manila)
Senior science research specialist at the Industrial Technology Development Institute of the Department of Science and Technology
Senior research chemist, toxicology coordinator, EHS & Regulatory Affairs Manager, Pollution Control Officer, Safety Officer, EMS coordinator at 3M Philippines Inc.