Back
Speaker profile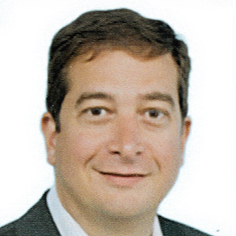 Robert Narquizian
Chief Business Officer, Salveco, France
Robert has more than 20 years of experience in the Innovative Biotechnology and Health environment Industry. Medicinal Chemist by formation, with over 100 patents and the co-author of many published scientific papers, Robert has led a number of innovative projects across industries and across geographies. 
At SALVECO, we intend to be an engine of innovative solutions that will contribute to better health and hygiene for all of us, while focusing on 100% plant-based, healthy and sustainable solutions. Our intention is to allow access to our innovation to the broader population throughout strategic global partnerships.
Robert graduated with a PhD in Chemistry from The University of Glasgow, completed his post-doc at Harvard University and holds an Executive MBA from the London Business School.