Back
Speaker profile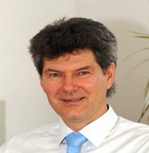 Ulrich Wietschorke
Director International Regulatory Affairs, WTConsulting GmbH, Switzerland
Ulrich Wietschorke is founder of and principal consultant at WTConsulting – an International Regulatory Affairs and Scientific Consulting company.
In 1978 Ulrich started his professional career as R&D scientist in tropical medicine & mycology at Roche in Basel, Switzerland, and in 1984, Ulrich joined RCC Ltd, a regulatory affairs consulting & contract research organization in Itingen, Switzerland. Since 2007, Ulrich, and his partner Dr Andreas Tschech, are running successfully their own consulting company, WTConsulting.
Ulrich has 35 years experience in international regulatory affairs and safety assessment of food contact substances, industrial chemicals, drinking water contact substances, cosmetic raw materials, toys, medical devices, pharmaceutical packaging, consumer goods, food- & feed additives and food supplements and feed additives.
In the area of food contact substances, Ulrich successfully handled more than 500 petitions, including migration and safety studies for new monomers and additives (including NIAS) over the past 35 years predominantly in Europe and the USA (and recently started: China).
 Ulrich also has over 20 years of experience in development and implementation of business strategies, international business development and international leadership.
Major activities of WTC in Europe: REACH, CLP, Food Contact Substances including NIAS.
In the USA: Food Contact Notifications and PMNs.
Other geographic areas handled upon request and with local partners.
On behalf of customers, WTC is also organizing and monitoring experimental studies at laboratories (Contract Research Organizations) around the world.
Ulrich is member of the Swiss Society of Toxicology and the Swiss Society of Chemistry.